After our 2011 summer of discontent, it's finally come time to start on Vintage 2011! First off the rank is our sparkling fruit, which, after surviving a season of floods and humidity, has benefited from a nice slow ripening period.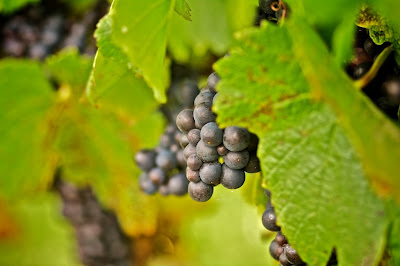 The (finally) ripe bunches of Pinot Noir.
As you can see, our Macedon Pinot Noir fruit looks terrific, thanks to some hard work in the vineyard, nestled in the northern foothills of the Macedon Ranges.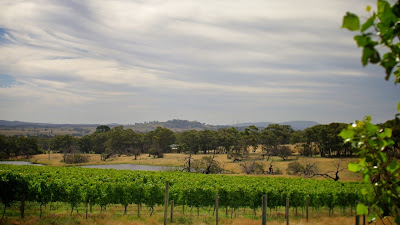 Mitchell Harris gathers its Pinot Noir near Kyneton in the north of the Macedon Ranges.
Pressed and processed, it's then back up to the Pyrenees for fermentation and to have Johnno work his magic on it over the next few months.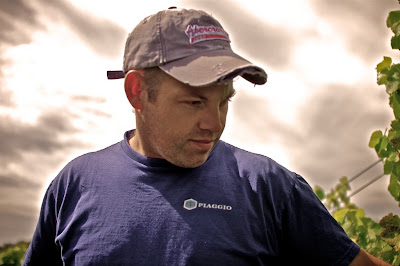 John Harris surveying the 2011 crop
At that stage, the Pinot will be blended with our Chardonnay fruit, and tiraged into bottle to spend the next three or more years on lees, after which it can be disgorged to make our "Sabre by Mitchell Harris" sparkling.
Those with less patience will see the Pinot Noir pressings blended with our Pyrenees Sangiovese to create our second Rosé release, later in 2011.